Closed loop solutions: are we getting closer?
Interact team | April 14, 2023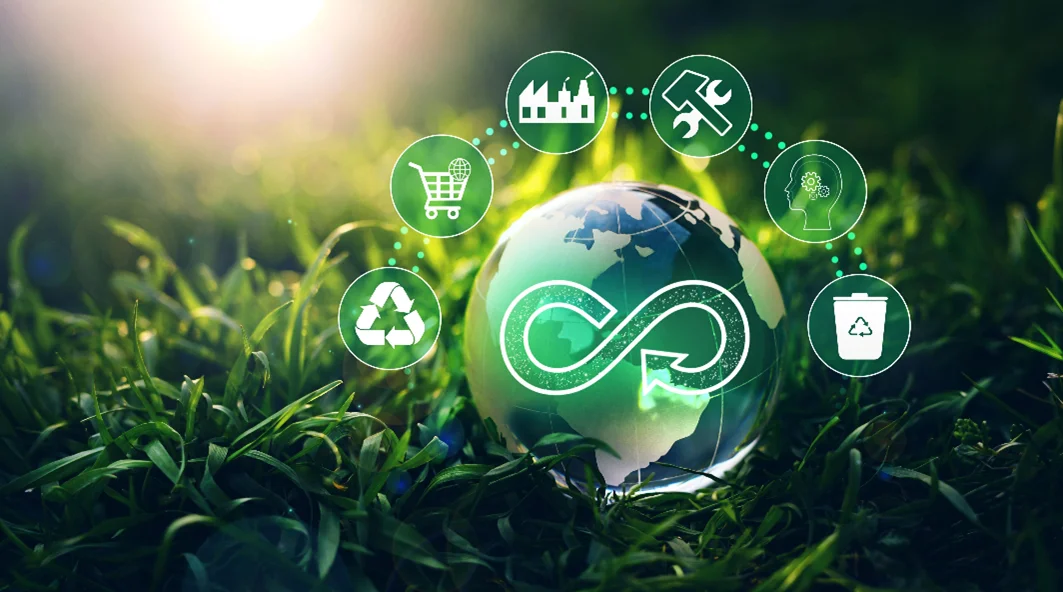 Image credit: Miha Creative/Shutterstock
The closed loop business model is what companies should aspire to if we are to produce the urgent actions necessary to reduce the impact of climate change. The IPCC (the Intergovernmental Panel on Climate Change) put it succinctly in their recent Synthesis Report, 'There is a rapidly closing window of opportunity to secure a liveable and sustainable future for all.'
So, just how close are companies getting to the closed loop business model?
Cloud providers explore 'green'
The major cloud providers are not shy about publicising the environmental advantages of businesses moving to the cloud, but do their claims stack up? As the exodus to cloud continues, Rich talked to Penny Horwood at leading technology journal Computing about whether the cloud is as efficient as it purports to be. In the article, Rich flags up the low utilisation rates and high volume of zombie servers commonly found in the average data centre, and questions whether hyperscaler assumptions around utilisation rates are sound. Read the full article here.
Data transparency concerns aside, hyperscalers such as AWS are making great strides in sustainability innovation. Rich recently hosted a fireside chat at Data Centre World London with Alex Watson-Jackson of AWS to review some of AWS' sustainability innovations and find out whether these could serve as a blueprint for performance and sustainability in data centres. In his blog, Rich argues that, in the case of AWS, its novel approaches to the build environment (some of which are documented in their 2023 Sustainability report) are providing a use case for the wider construction sector and creating a market for low-carbon construction materials. Other initiatives less widely known include the creation of AWS' first seaweed farm (located next to an offshore wind farm), an investment in new carbon capture technology that has wider environmental benefits.
Keeping mum
As we edge towards a brave new world of sustainability standards and compliance, large corporations like the cloud providers are understandably keen to avoid greenwashing claims. Astrid recently talked to Data Centre Dynamics magazine about the value of large organisations going public about their sustainability activities, to drive innovation in other sectors.
In her blog for the Institute of Environmental Management and Assessment, Interact's Marketing Manager Sally asks how companies can communicate their sustainability initiatives to drive change while avoiding greenwashing claims. She argues that, instead of joining the growing band of 'green-hushers', companies who measure their impacts accurately and report on these responsibly will have a competitive advantage.
Leading by example
Aside from the cloud providers' innovations, they are a long way from creating a closed loop model. Despite the availability of secure data erasure services, companies such as Microsoft and Amazon routinely destroy used hard drives over fears of security breaches. The result is an unnecessary volume of electronic waste and increased pressure on critical raw materials mining, with major impacts on conflict-embroiled countries such as the Republic of Congo.
Today, some of the major cloud providers are taking steps towards the reuse of server components – examples of environmental initiatives undertaken by Google and Microsoft are detailed in our article for the Financial Times. Entirely closed loop solutions will not be possible until they have 100% recyclable content in their IT hardware. However, selling to and buying from the secondary market is a great step towards extending product lifetimes as far as possible, reducing overall waste and resource consumption. With initiatives like the Circular Economy Action Plan, the Ecodesign Directive and the like, we should all be in a position to introduce circular design and full recovery in the not-too-distant future.
Just as large providers can provide the blueprint for sustainability and performance within the data centre and construction sectors, if they are serious about extending product life, the rest of the industry will follow. By sharing information in a transparent and thoughtful way, these large organisations could help us build towards the creation of a resilient and sustainable future. In summary, although most large companies are far from adopting a closed loop model, steps are being taken towards the circular economy, often safely behind the scenes.