Interact Team achieve IEMA Circular Economy Award success
The Interact team | Dec. 10, 2020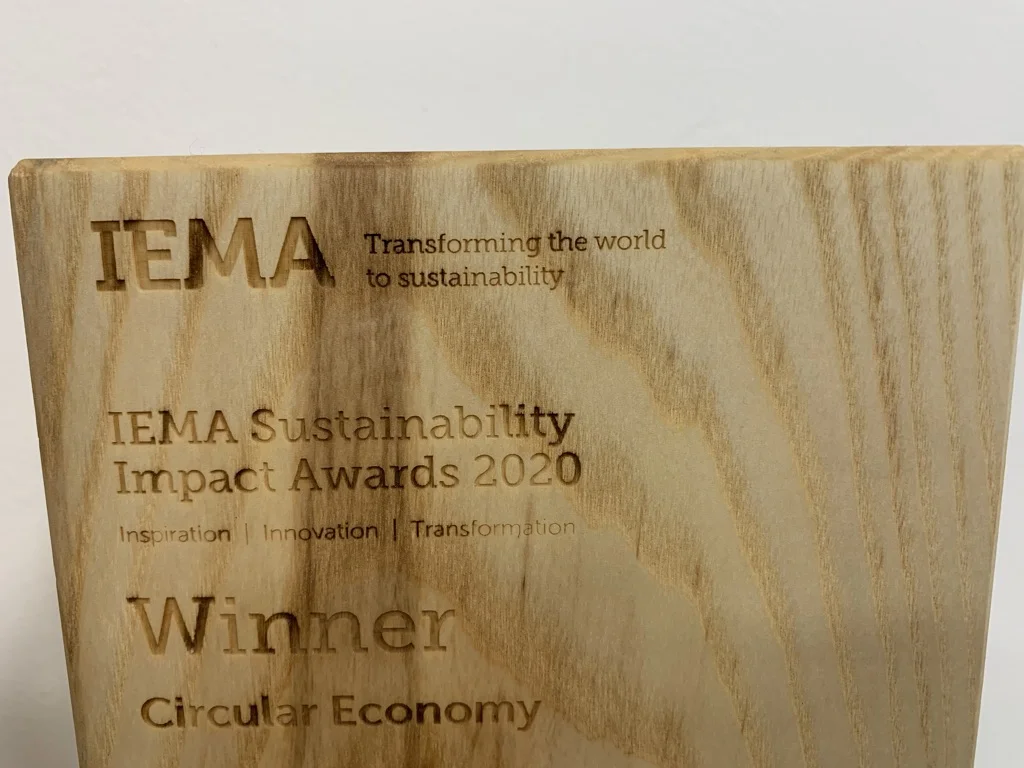 The team behind Interact, a smart software tool that helps data centres increase energy efficiency, decrease costs and reduce the environmental impact of their IT hardware, celebrated an IEMA award today for circular economy.
The award recognised the work done to optimise energy efficiency using refurbished and remanufactured IT hardware. For the first time, organisations can choose to extend the life of their products and demonstrate a cost and energy saving over time. The awards, sponsored by VolkerWessels UK and RRC International, were held virtually on 18th September.
Sarah Mukherjee, CEO of IEMA, stated: "All the winners can be proud of their achievements – action to tackle the climate and environmental crises that we face requires businesses, industries, civil society and our politicians to step up and lead the transformation and change needed'.
"IEMA's Sustainability Impact Awards 2020 provide a showcase for some of the best leadership and innovation from our members and the wider sustainability community. The winning entries highlight the vital role business and industry can and must play in transforming our world into a sustainable and green future – the leadership and inspiration provided by sustainability and environmental professionals is fundamental to that success".
The research behind Interact, which formed part of a two year Knowledge Transfer Project with the University of East London, was a big factor in the IEMA award win. It proved that the immediate past generation can out-perform the latest with the correct component level upgrades. This overturns many of the traditional arguments against the use of refurbished or remanufactured hardware, which centered around the assumption that there was a doubling of energy efficiency with every successive generation. The Interact team went on to publish the results of these experiments together with evidence of the slow down in Moore's law and the effect of return on investment when refreshing to new and refurbished models. The paper is available at this link.
---
Interact is born out of a marriage between the University of East London and Techbuyer, a global specialist in sustainable ICT. The two organisations carried out a two year research project to develop the tool, which offers scientifically proven advice on the best hardware to optimise energy and cost during refresh. Academic leadership was provided by Dr. Rabih Bashroush, a world expert on energy usage in the digital sector and findings of the initial research are available in a public access IEEE paper. Find out how Interact could minimise energy usage, maximise your IT budget and reduce your carbon footprint at www.interactdc.com