Interact contributes to Best Practice development for UK data centre sector
Rich Kenny | May 13, 2022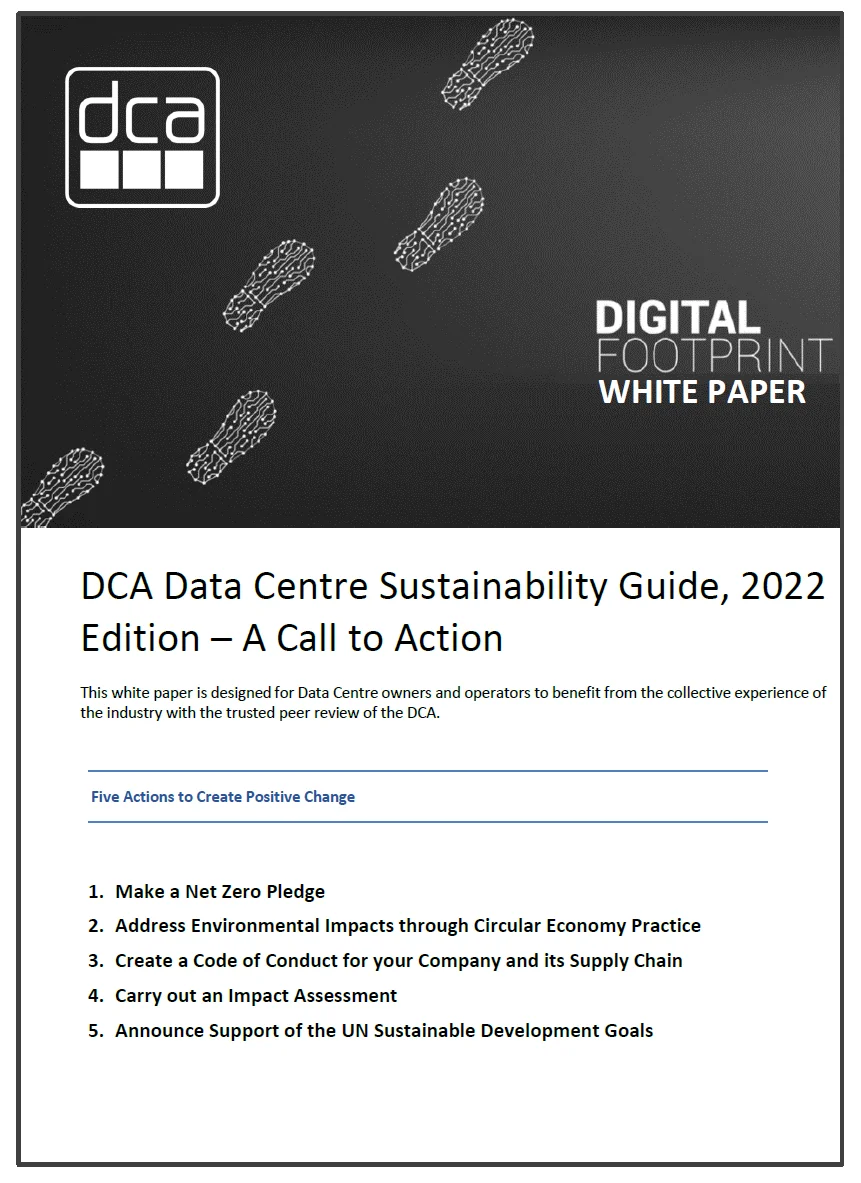 May was a big month for Interact and the development of best practice in the UK data centre sector. The Data Centre Alliance launched its inaugural Sustainability Best Practice whitepaper, which was written with contributions from Interact Managing Director Rich Kenny. The company also presented alongside BEIS at Data Centre Transformation in Birmingham showcasing our first to market software. This was developed as a result of a two-year Innovate UK co-funded research project with the University of East London which was rated Outstanding by the government initiative.
Aside from our attendance of Data Cloud in Monaco, Data Centre Transformations (DCT) was Interact's first outing since Data Centre World London in March. Organised by the Data Centre Alliance, the purpose of the conference was to highlight growth opportunities for the UK data centre sector. Discussions also covered skills development, job creation and steps needed to make development sustainable long term.
Presenting our research alongside BEIS
DCT invited me to give a presentation on Interact as an example of UK innovation within the data centre space. It was an opportunity for us to showcase the outcomes of the Knowledge Transfer Partnership (KTP) programme, a UK government initiative that pairs cutting edge research with direct business application in the real world. Interact was the product of a KTP between Techbuyer and the University of East London, with lead academic professor Rabih Bashroush, which began in 2019. Two years on, the company has customers in the Fortune 250, consultancy work for international research projects and has won multiple awards. Given our roots, this is a success story for government funded innovation as well as our own team.
The event had some excellent talks around data centre placement and what makes investors attracted to specific locations – and it's not just connectivity and power! Birmingham City Council was talking about their smart city initiative being truly user driven rather than technology driven and there was a great example of Edge DC development and challenges and opportunities faced during a specific project.
It was also an excellent opportunity to catch up with members of the Circular Economy for the Data Centre Industry (CEDaCI) project. I have been using our tool to provide lifecycle cost analysis to the project since April of last year and it was a pleasure to see project lead Deborah Andrews articulate some of the findings on the Sustainability Building Blocks panel she appeared on with our Head of Sustainability Astrid Wynne, who is the chair of the Sustainability Special Interest Group at the DCA. It was great to hear about how our tool not only helps reduce carbon but also supports other sustainability initiatives for the data centre sector, notably circular economy and product life extension.
DCA Launch Sustainability Best Practise Guide
The DCT event was also the launchpad of the DCA Sustainability Best Practice document, an output from the Sustainability Special Interest Group with contributions from Interact and other experts in the field. With so much development in the areas of carbon reporting and analysis, we expect this document to be revised year on year. For now, we were really happy to see sections on Streamlined Energy and Carbon Reporting (now mandatory for medium sized companies in the UK) and Taskforce on Climate-related Financial Disclosures (applicable to large companies) added.
We were also delighted to see recommendations on using efficiency ratings on the IT load alongside the traditional Power Usage Effectiveness (PUE). As our head of development Nour Rteil recently wrote in an Intelligent Data Centres article, the use of metrics like IT Equipment Energy Efficiency for servers (ITEEsv) and IT Equipment Utilization for servers (ITEUsv) is vital if we are to measure and improve energy efficiency for the sector going forwards.